Portville Free Library's Proud History
In 1875 a young school teacher, Marilla C. Wheeler, who could not live in a community where there was no library, went from house to house soliciting at least one book from each family. After adding her own donation of twenty-seven volumes, she created the humble beginning of the Portville Free Library.
On March 14, 1857, the Portville Library Association was formed. Membership was open to anyone in the village who paid the quarterly dues of twenty-five cents. Bookplates used in the first books circulated stated that "the library will be opened for drawing and returning books on Saturday of each week from 3 to 4 and from 7 to 8 o'clock p.m."
The growing library was kept in various and sundry places until 1909 when E.G. Dusenbury purchased the property on Main Street,  This building was the home of Smith Parish, which he built in the Georgian Colonial style of architecture in 1847. Mr. Dusenbury funded and supervised extensive renovations of the building and grounds to convert the home into a beautiful library. He continued to augment the funds with frequent contributions as the need arose.
On March 31, 1910, the present absolute charter was granted by the Regents of the University of the State of New York. Several major additions were made to the original building in 1915, 1930 and 1960. In 1991 we were placed on the National Register of Historic Places. You are invited to come to the Portville Free Library and continue the story of fascinating people and interesting developments that have created our library heritage. Charles Bretzin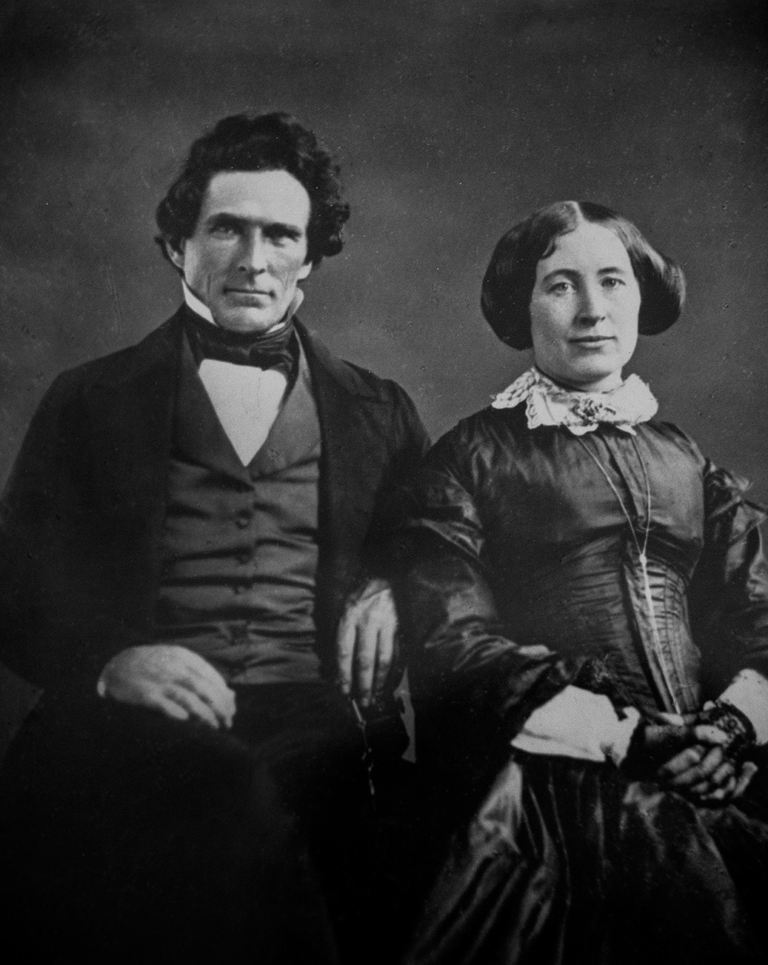 Marilla and William Wheeler, 1852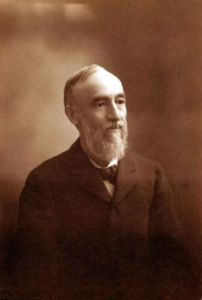 Edgar G. Dusenbury, 1836-1920